Back
How kisaan trade marketing strategy will help to reach your taregt?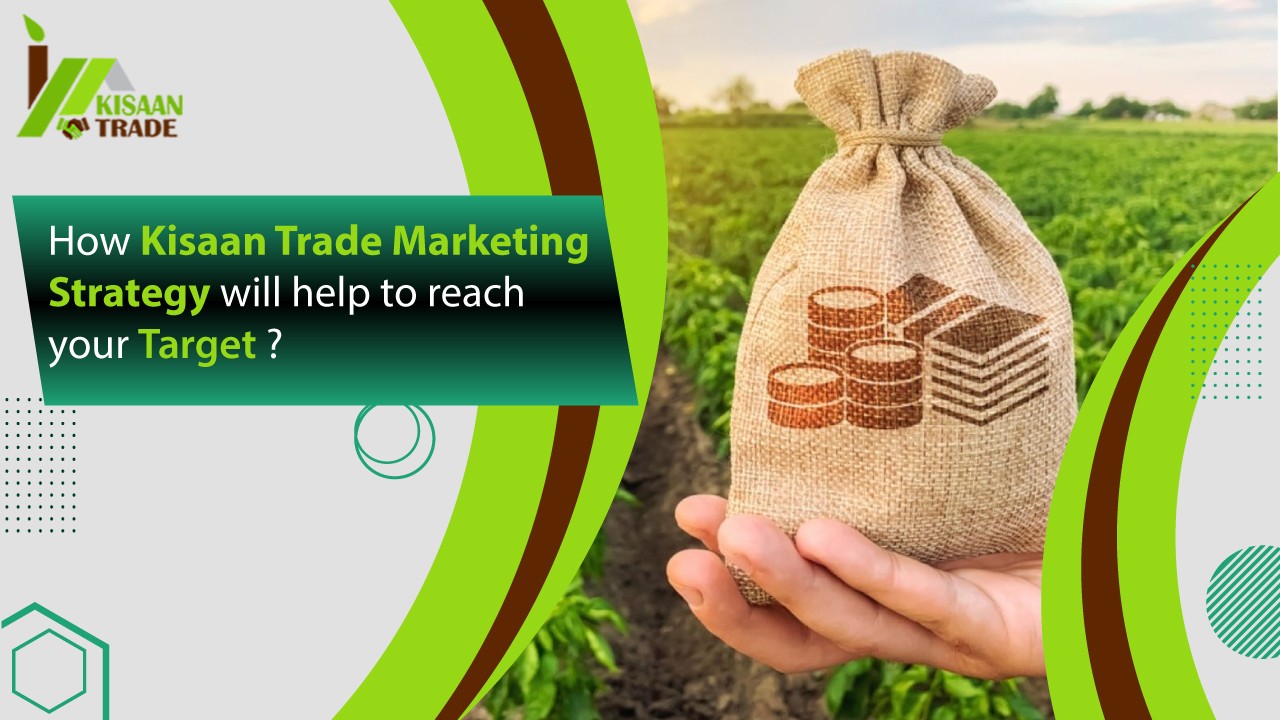 Kisaan trade is India's best online store for the agriculture industry. Kisaan trade is focusing to connect all genuine buyers and sellers and top-quality agriculture products in one place. But the question is how kisaan trade will create the best digital marketing strategy for trade.
Here at kisaan trade, We are helping to boost product sales in the market via our best digital marketing strategy. Our first priority is to generate more sales leads for our registered buyers and sellers.

Social media marketing

Social media marketing is a very fruitful marketing idea to promote your brand and product on a broad level. Although it's the low-cost marketing technique ever. Social media has the power to turn your brand value in a limited time. yes, With the help of a powerful marketing strategy it can be possible. There are many social media platforms but you have to choose the right platforms to connect with your audience. Because for a successful business we need to choose the right audience first. Here are some suggested social media, which can grow your business in a short time.

Facebook- Facebook is the most popular and powerful social media platform to build brand value globally. At present, Billions of small businesses, startups, and millions of famous brands are generating business through Facebook marketing. It's a very low-cost marketing platform for users. But the cost depends on the targeted country, audience, and other important factors. Facebook provides free and paid marketing options to users.

Instagram- Instagram is the most trending social media application in India. After a survey, we found Instagram is the first choice of Indian social media users. It's the best platform to introduce your product and services in an efficient way. On Instagram, you also can track your niche choice and their likes and dislikes. A high-resolution image or short clip video can impact or create interest in the audience.

Linkedin- If you are planning a B2B startup and you are looking fully professional platform then Linkedin is a great choice for your startup. Linkedin is the perfect place to find your industry-related people. Thousands of ideas and content are available on LinkedIn.

Get Success With Social Media Marketing-

Complete your all social profiles in a proper manner, if you are promoting a brand then design a perfect logo for your profile pictures, mention company information, Promotional images, and contact details for maximum reach to the audience.

Always post products and services relevant post with a clear image. It helps to engage more audience.

Join your targeted audience/niche groups and always post content with a powerful message.

Choose the right niche and the right method to target.

Answer every query which is raised by any person.

Offers can attract more customers, so always promote your products with the best offer, especially at festivals.

Social media marketing is a very creative, cost-effective, and powerful strategy for business promotion. It helps to stand in front of competitors. Most startups these days have adopted digital marketing to start their journey in an effective way.