ARE YOU A AGRICULTURE BUSINESS IN THE INDIA?
INTRODUCING
KISAANTRADE.COM
- A PLATFORM THAT IS BUILT TO
THRIVE YOUR BUSINESS,
AND OUR ONLY GOAL IS TO
PROVIDE THE RIGHT PLATFORM
WHERE YOUR BUYER IS JUST A CLICK AWAY!
KISAANTRADE.COM, LIFT WITH US!
Kisaantrade.com – is an online platform that connects all of INDIA's Agri Start-up company and Agriculture business owners on one platform. Our only goal is to provide the right platform to the sellers of Agriculture Inputs and Outcome where a promising buyer is just a click away!

So, what are you waiting for? Let's build together. Once you are a Agri seller at KisaanTrade.com – you will be registered to an online platform that attracts all of INDUA's and Asia region's Agriculture and outcome potential buyers on one platform.
HOW DOES
KISAANTRADE.COM
SOLVES YOUR PROBLEM?
1. Dedicated storefront
KisaanTrade.com offers a dedicated storefront for every seller to promote their products, offers and location. The Dedicated Storefront is a combination of unique features to create a professional, customized store in which you can showcase your products.
Get a dedicated storefront in our portal which not only brings online sales but also increases your store's offline visibility.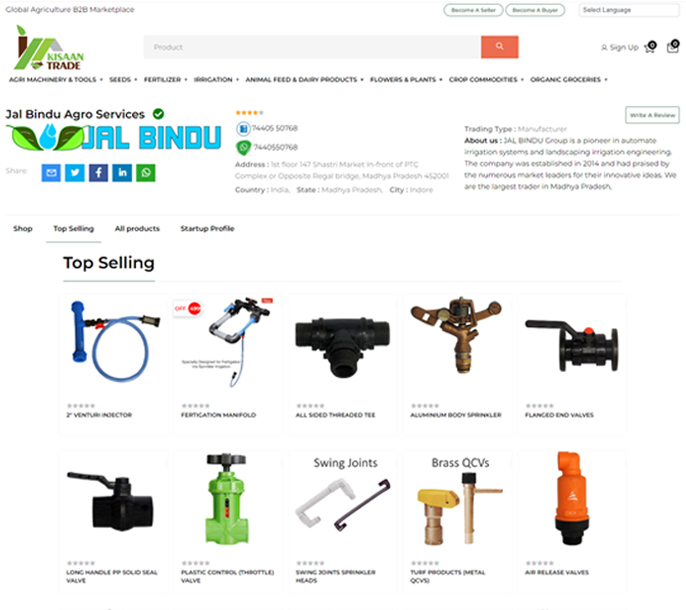 2. Product And Price Exposure
We bring your product in the front of an engaged audience, creating brand awareness and increasing sales. Your products and prices will be exposed to a wider customer base. Advertisers have the option of choosing from several packages with different features and limits.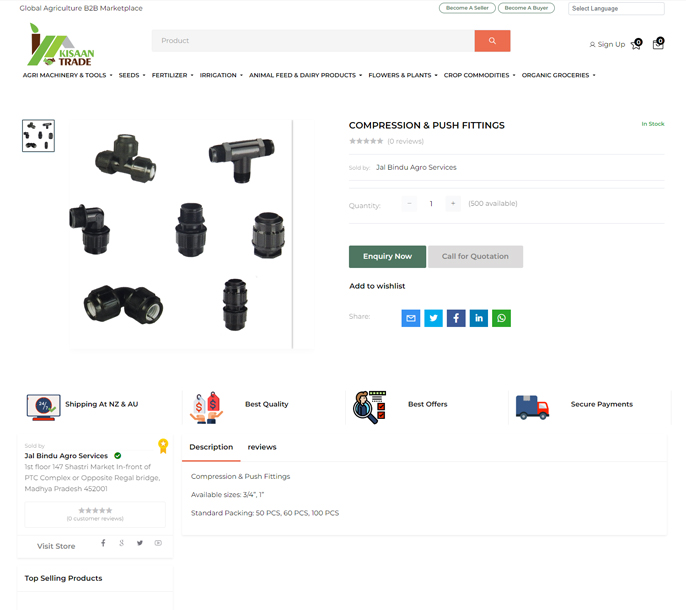 3. WhatsApp Connectivity & Chat
Our platform helps you in the WhatsApp connecting with the Buyers for product discussion and Quality.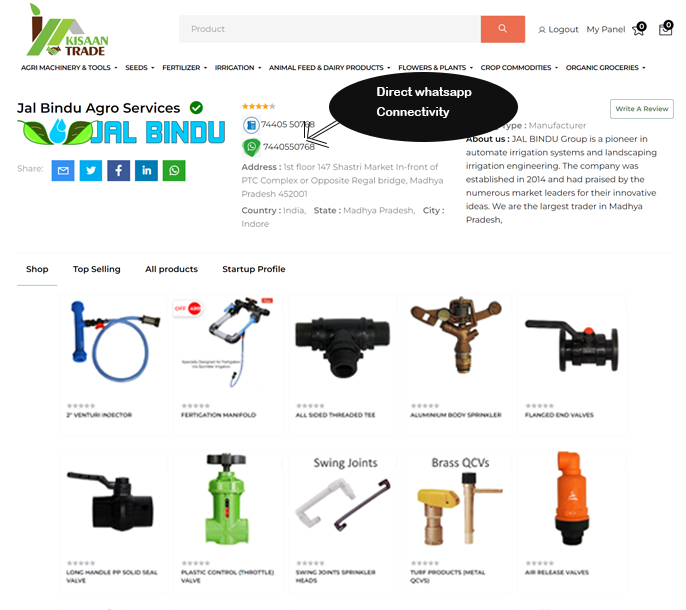 4. Hundreds Of Quality Leads
Our platform helps you get hundreds of quality leads every day and every minute. We provide the highest converting web-based marketing tools in the market today. We have gamified our platform in order to boost retention and increase conversions.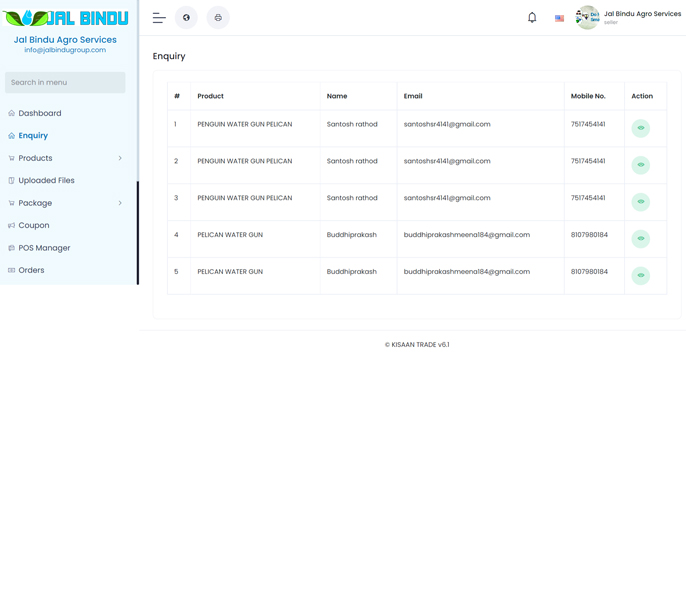 KisaanTrade is India's no 1 B2B Agriculture Portal platform that brings thousands of buyers and sellers contact details, catalogue and buy/sell offer together in various categories such as Agriculture Machinery & tools, seeds, pesticides, Animal Feed & Dairy Products and Organic groceries etc.
REGISTER NOW & GET THE EXTRA 25% DISCOUNT
ELIT* MEMBERSHIP SUBSCRIPTION*


OF KISAANTRADE.COM

*offer valid only for first 100 store registration

Register Now