Back
How does the Indian farm products market encourage you to expand your business?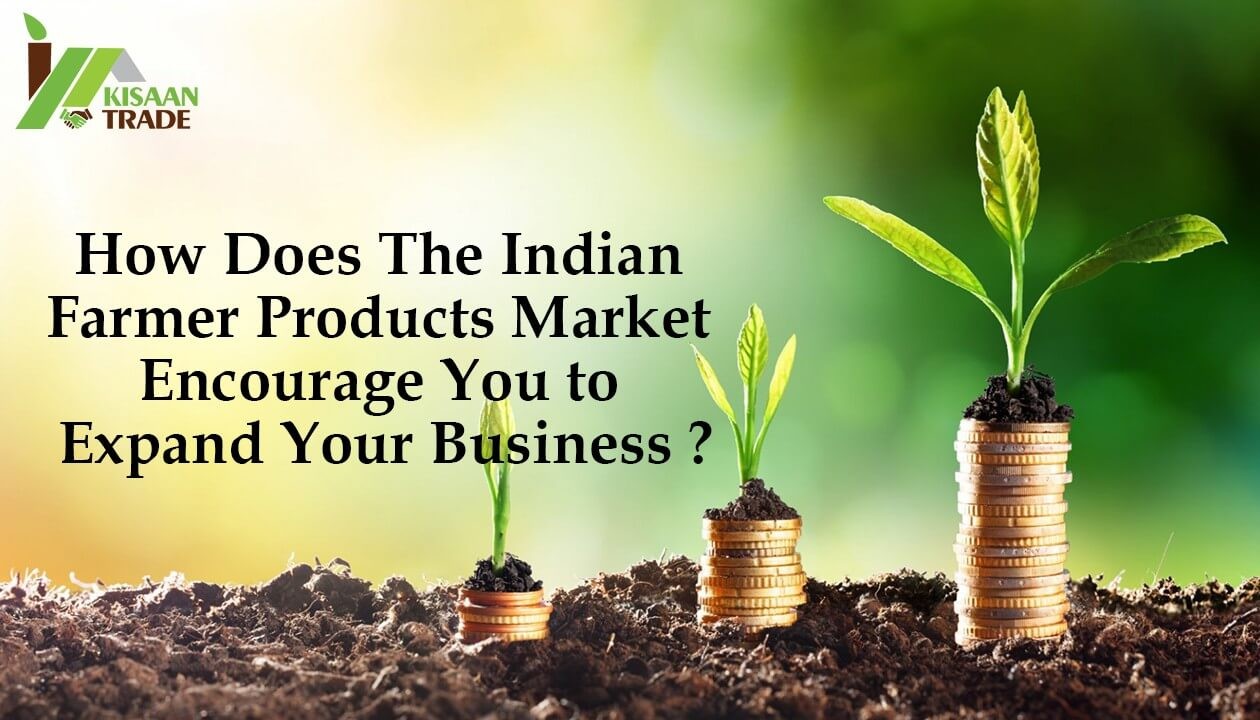 India is expanding quickly, and with it, so is the use of technology in the country's expanding industries. A sizable portion of the population still relies on agriculture as its main source of income. Since its independence, India has been engaged in an ongoing relationship with its agricultural infrastructure, methods, and related communities. For its continuous manifestation, India has been driving necessary and timely interventions at the industry, institutional, and individual farmer levels. The sector is still contributing around 15-20% of the country's national GDP, and its diverse needs are changing across its regions. Since this sector has expanded a lot, it could be a great market for foreign companies to try out the Indian markets.
Given the diverse needs of farming in India, it is absolutely necessary to take measures or implement interventions to serve the larger farming community. The productivity of a farm may be hampered in the long run by a single constructive modification of the current policy or by the addition of new clauses to benefit the expanding aspirations or expectations of any farmer. For instance, increased farmer group subsidies for chemical fertilizer purchases could have a negative long-term impact on soil health, which would also have a negative year-over-year impact on a farmer's cash flow. In this direction, newly developed technological tools like the nation-wide soil testing facilities have had a significant impact on farmers' crop selection, crop rotation strategies, level of mechanization, and irrigation system choices.
How is food transported to markets in India?
State governments in India set up markets in the 1960s for the controlled sale of farm products. These markets were managed by agricultural produce marketing committees (APMCs). The intention was to encourage farmers to produce for the nation while safeguarding them from the widespread exploitation by traditional village-level middlemen. Over the past two decades, a number of APMC markets have been gradually liberalized and deregulated to permit transactions outside of their regulatory framework. However, deregulation varies across states and commodities. A nationwide deregulation of all commodities is actually one of the three farm laws at the centre of the recent commotion.
Over the past two decades, agribusinesses, significant food-processing firms, supermarkets, and other players have joined the traditional private intermediaries at APMCs, such as wholesale market traders, private mills, village brokers, and small-scale retailers. Numerous foreign and Indian businesses have negotiated direct agreements with food producers. Food supply chains have become shorter, especially in areas with significant corporate buyers. The majority of farms in India are small, though, so traditional intermediaries are still useful.
The fact that the private sector controls a large portion of India's food supply chain is an important feature. Only 6 to 7% of farms are currently covered by the government's direct procurement operations, which are also focused on a small number of 23 commodities. The distribution of government sourcing in India isn't uniform. The government is a significant buyer of the important staples—wheat and rice—from a select few states, and it is from these states that the most significant farmer protests have occurred.
India ranks as the second-fastest-growing market in Asia
With a population of over one billion, the Indian market offers lucrative and varied opportunities for American exporters with the right goods, services, and dedication. As the Indian economy continues to globalize and grow, the country's needs for equipment and services in key industries like energy, the environment, healthcare, high technology, infrastructure, transportation, and defense will eventually exceed tens of billions of dollars. As the advantages of recent structural policy reforms begin to manifest, it is expected that private demand will remain strong and investment growth will continue. For the upcoming two years, India has the potential for sustained high growth, so more and more American businesses must seize the opportunities to enter the rising Indian market.
There are a number of reasons why foreign businesses might want to market their agricultural goods in India:
1) India has a sizable population and a middle class that is expanding quickly, so there is a sizable potential market for agricultural products.
2) The government of India has put policies in place to encourage the import of agricultural goods, making it easier for foreign businesses to enter the market.
3) A wide range of climatic conditions and soil types on the Indian market make it possible to grow and market a variety of agricultural goods.
4) To meet domestic demand and lessen reliance on domestic production, the Indian government has been promoting the import of agricultural products.
5) The market for organic and unconventional agricultural products in India is very promising.
To increase farmers' income and lessen poverty, the Indian government has been promoting the import of agricultural goods.
How can Kisaan Trade assist a foreign business in entering the Indian agricultural market with their products?
All of India's agricultural entrepreneurs can connect with one another through the online platform known as Kisaan Trade. Our sole objective is to give agricultural input and outcome sellers the best possible platform where a potential customer is only a click away.
Farmers, wholesalers, and retailers in the Indian agricultural market can connect with one another through the B2B (business-to-business) agricultural portal known as Kisaan Trade. It functions as an online marketplace for agricultural goods, giving buyers and sellers a place to meet and a way to complete transactions.
As a B2B agricultural portal, some of Kisaan Trade's key attributes are as follows:
• Numerous agricultural goods: Kisaan Trade provides a wide range of goods, such as grains, fruits, vegetables, and livestock.
• Easy and safe transactions: The portal offers both buyers and sellers a number of payment options as well as safe transactions.
• Verified suppliers: To ensure that the goods are of high quality and the prices are reasonable, Kisaan Trade verifies the suppliers.
By giving them a platform to communicate with potential customers and distributors in India, Kisaan Trade can assist foreign businesses in selling their agricultural products in the Indian market. An agricultural portal may be useful in the following ways:
• Providing details on the guidelines and processes for importing agricultural goods into India.
• Providing a list of prospective customers, partners, and importers in the Indian market.
• Facilitating networking and communication between foreign and Indian businesses.
• Supplying data on market developments and the demand for various agricultural products in India.
• Providing online showcase tools for businesses, such as catalogues, videos, and images.
• Facilitating online payments and logistics.
• Organizing trade shows, webinars, and online events to link international businesses with Indian consumers.
• Granting access to information and research on the Indian agricultural market, including statistics on production, consumer trends, and import and export information.
To summarise
Belatedly, it should be noted that Indian agricultural portals can be a significant asset for foreign businesses looking to sell agricultural products in the Indian market. These websites offer a platform for foreign businesses to communicate with Indian distributors and buyers, as well as a number of services that make it easier to import and sell agricultural goods. Providing information on rules and procedures for importing goods, providing directories of potential buyers and importers, facilitating communication and networking, providing market trend and demand data, and providing online tools for businesses to showcase their products are just a few of the significant ways that agricultural portals can assist foreign businesses. Agribusiness portals can also offer customer service, real-time market data, and assistance with payments and logistics.
In summary, Kisaan Trade can provide foreign businesses seeking to enter the Indian market with the knowledge and contacts they need to be successful.