Back
Join the Best B2B Marketplace - Connect with Verified Suppliers & Grow Your Business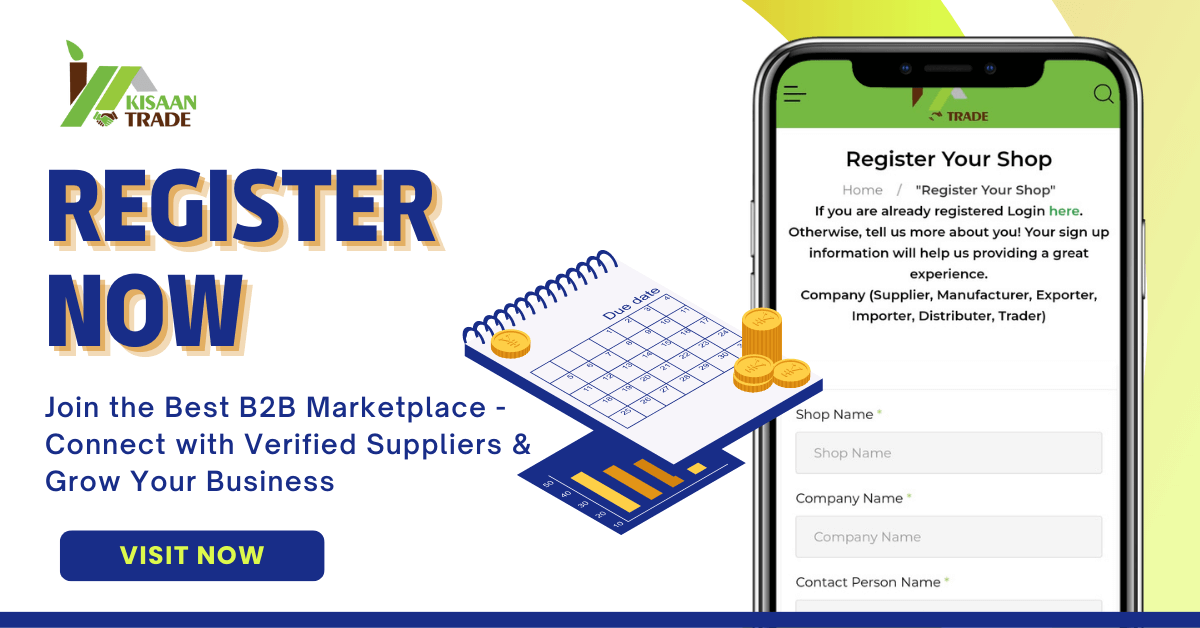 In today's highly competitive business scenario, it is essential for companies to find new avenues for growth and success. One such way is by connecting with a reliable and efficient B2B marketplace. These online platforms provide an opportunity for businesses to connect with verified suppliers, expand their network and ultimately grow their business. In this article, we will explore the benefits of joining the best B2B marketplace and how it can help you achieve your business goals.
The Power of a B2B Marketplace
What is a B2B Marketplace?
B2B marketplace is an online platform where businesses can buy and sell products and services to other businesses. Unlike B2C (business-to-consumer) marketplaces, B2B marketplaces cater specifically to the needs of businesses. These platforms bring together a wide range of suppliers and buyers from various industries, providing a convenient and efficient way of conducting business transactions.
Benefits of Joining a B2B Marketplace
Access to Verified Suppliers: One of the biggest advantages of joining the B2B marketplace is the assurance of working with verified suppliers. These platforms thoroughly vet their members, ensuring they are legitimate businesses with a proven track record. This helps reduce the risk of dealing with fraud or untrustworthy suppliers.
Extended Network: By joining B2B marketplaces, you gain access to a vast network of potential business partners and customers. This network includes businesses from a variety of industries and sectors, providing you with opportunities to collaborate, expand into new markets, and increase sales.
Streamlined buying process: B2B marketplaces provide a centralized platform for all your buying needs. Instead of spending valuable time and resources searching for suppliers individually, you can browse a wide range of products and services, compare prices and quality, and make informed decisions all in one place.
Cost and time savings: Traditional procurement processes can be time consuming and expensive. B2B market participation eliminates the need for extensive negotiation and multiple intermediaries, resulting in significant cost and time savings. Furthermore, these platforms often offer competitive pricing and discounts, thereby maximizing your savings.
Enhanced Business Visibility: Being part of a reputable B2B marketplace can increase your business's visibility and credibility. Potential buyers and partners are more likely to trust businesses listed on established markets, increasing their chances of securing new deals and collaborations.
How to Join Best B2B Marketplace?
Research: Do in-depth research to identify the best B2B marketplaces that meet the needs of your industry and target market. Look for a platform with a large user base, positive reviews, and a strong track record of successful transactions.
Registration: Once you have identified the ideal B2B marketplace, sign up and complete the registration process. Provide accurate and up-to-date information about your business to establish credibility and attract potential buyers or partners.
Customize Your Profile: Take the time to customize your Marketplace profile. Include detailed information about your products or services, high-quality images, and any certifications or accolades that demonstrate your expertise. Use keywords related to your industry to increase your visibility in search results.
Engage and Connect: Actively participate in the Markets community by connecting with other members, answering inquiries and seeking collaboration opportunities. Building relationships and connections within the market can greatly increase your chances of success.
Conclusion
Joining the best B2B marketplace is a strategic move that can transform your business and open doors to new opportunities. By connecting with verified suppliers through a trusted B2B marketplace, you can streamline your buying process, expand your network, and ultimately grow your business.
Joining the best B2B marketplaces is a game-changer for businesses looking to thrive in today's competitive market. By connecting with verified suppliers, you can ensure the quality and reliability of your buying process while gaining access to a vast network of potential partners and customers. The streamlined platform and cost-saving benefits make it an attractive option for businesses of all sizes.
We suggest you such a platform which has a distinct identity in agriculture and here you will also find various categories related to agriculture, then what are you waiting for, register your shop today on Kisaan Trade B2B Trade Marketplace.
Frequently Asked Questions:
1. How do I find the best B2B marketplace for my business?
Finding the best B2B market for your business requires extensive research. Find platforms that specialize in your industry or have a wide range of suppliers and buyers relevant to your needs. Read reviews, consider the platform's reputation, and evaluate their features and services before making a decision.
2. Are there any costs associated with joining the B2B marketplace?
While some B2B marketplaces may have membership fees or transaction fees, many platforms offer free membership options. Carefully review the pricing structure of the market you are interested in and consider the value it provides compared to the associated costs.
3. How can joining the B2B marketplace improve the visibility of my business?
Joining a reputable B2B marketplace increases the visibility of your business by exposing it to a wider audience of potential buyers and partners. These platforms often have high search engine rankings, which can help increase your online presence and attract relevant traffic to your profile.
Joining the best B2B marketplace is an investment in the growth and success of your business. Take this opportunity to connect with verified suppliers, expand your network, and streamline your buying process. Embrace the power of B2B marketplaces and watch them positively impact your business.